Showcasing the Artwork of Randall Wilson
Randall is an Australian artist living near Melbourne, he is self taught,
and has been painting professionally since 1994. He served in the RAN
for 6 years, and has a keen interest in warships, both modern and past,

and particularly loves battleships. Randall is also a keen model ship enthusiast

and has made some incredible naval, and armour models over the years.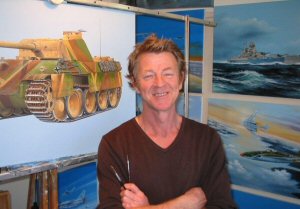 ---
Fleet STARSHIP USS ENTERPRISE